VÉLOСARAVANE DANS LES JOURNAUX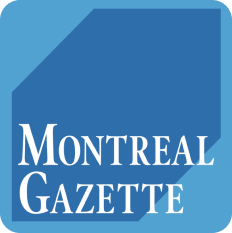 FANEN CHLAHEMEN MONTREAL GAZETTE
Caravane turns bikes into a unifying force
Senegalese newcomer founded cycling organization to help immigrants fit right in – on two wheels
A few winters after arriving in Montreal from Senegal, Papa Amadou Touré was caught in a snowstorm on his bike one day.
A medical school graduate working as a mail courier to support himself after his application for a surgical residency was denied, he found himself confronting both the snow and a feeling of alienation. He had recognized that feeling among other immigrants he had met in the city.
He had also noticed that not many of them used bicycles.
In a city that boasts at least 500 kilometres of bike paths and North America's first large-scale bicyclesharing program, many of his fellow transplants were missing out on a major part of Montreal's culture, hindered by such obstacles as inexperience, trepidation and the social status associated with cycling in some countries, he said.
Believing that participating in the city's vibrant cycling culture could go some way to bridging newcomers' isolation, last winter Touré created Caravane – a non-profit organization that offers low-cost workshops in cycling, bicycle mechanics, road safety and biking in the winter. It also organizes bike excursions through Montreal's various neighbourhoods.
One of Caravane's goals is to impart to those with little experience the practical, social and environmental benefits of urban cycling, Touré said, as well as to foster crosscultural connections.
Adolphe Fotso, a doctor from Cameroon, said he felt depressed and overwhelmed by the transition after moving here with his wife and four children last year. He took advantage of Caravane's services because "cycling is a social activity where we could bike with people and meet people."
Although he had biked in his country of origin, he said having to follow road safety regulations like other motorists was foreign to him, so he learned about safe cycling.
It was also due to Caravane that Fotso was able to obtain bikes for his family. Caravane sells and repairs donated bicycles for no more than $70 as an incentive for newcomers, who are often contending with relocation expenses. "I was able to get bikes for all four of my children for the cost of what one bike would have cost me at Canadian Tire," Fotso said.
"We've helped over 500 people either learn to bike, obtain a bike or fix their bike," Touré said.
In less than a year, Caravane went from being a one-man operation to a team that includes 21 volunteers and works with cultural networks and immigrant welcome centres to reach its clients.
"We found it was an original idea," said Jean-François Bégin, coordinator of Centre Afrika, a cultural centre that provides a space for Caravane's activities.
Entering the bicycle culture here "can be intimidating for some people, and I'm convinced it responds to their needs," he added.
Caravane has also served to bring newcomers and locals together. According to Touré, almost half of those who use his services now are non-immigrants. "I'm just proud that I tapped into something that needed to be done that wasn't being done," he said.
Visit velocaravane.org for details.
© Vélo Caravane 2022 – Tous droits réservés.